Solving technology's biggest challenges
The Modern Computing Alliance is a group of industry-leading companies united by one common mission: To drive "silicon-to-cloud" innovation - fueling a differentiated modern computing platform and providing a preferred choice for integrated business solutions.
Investment Areas
New solutions for IT administrators and enterprise employees
The members of Modern Computing Alliance are combining forces to build a robust roadmap that brings together best-of-breed products across the stack, providing differentiation in:
Security and Identity
Devising new security solutions to increase protection and enhance reporting in a globally-interconnected world
Performance
Providing hardware-optimized performance across the entire vertical stack
Healthcare
Optimizing productivity, security and efficiency for healthcare workers in hospitals, telemedicine, and at-home care
Work Productivity
Reimagining productivity of a distributed workforce that provides employee workflow optimizations, transparency and guidance, with simpler device administration and unique device and user analytics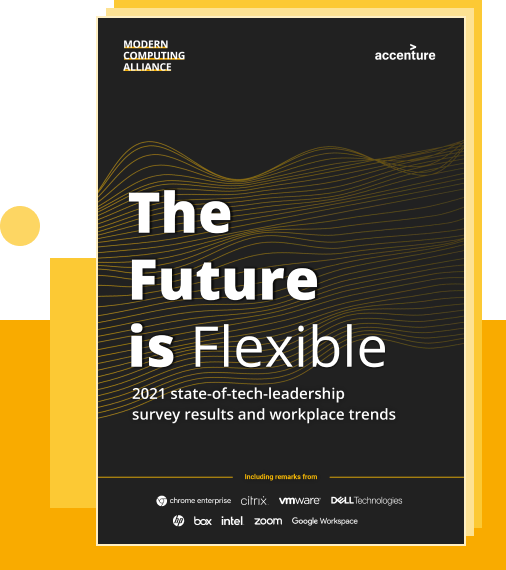 The future is flexible
15% of companies say they won't return to the office at all. Other IT leaders' plans may surprise you. Check out our extensive 'Future is Flexible' perspective to learn more.
Get the perspective
IT Council
Join us as we drive the next wave of innovation
Join an exclusive community of industry leaders and sign up for the Modern Computing IT Council today. Benefits include early access to new programs and an opportunity to influence roadmaps.
Thank you!
Your request has been received.