The Future is Flexible
15% of companies say they won't return to the office at all. Other IT leaders' plans may surprise you.
Changes prompted by the pandemic have caused many IT leaders to rethink their company's approach to creating an agile work environment. It's become clear that in order to succeed in the post-pandemic workplace, businesses will need tailored, integrated and interoperable technologies that do more than keep up — and actively propel businesses forward.

The 'Future is Flexible' provides a data-driven perspective from over 300 IT decision makers planning their flexible work futures. The report showcases useful findings, insights and considerations for businesses planning their flexible path forward.
For more insights fill out the form.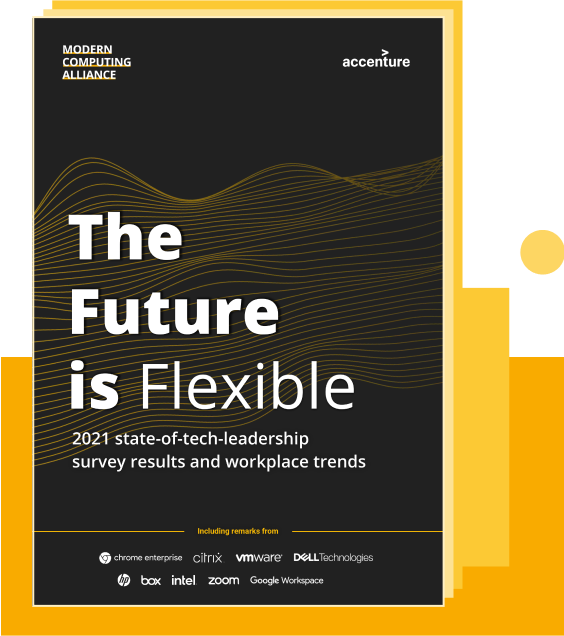 Thanks for sharing!
Here is your 2021 state-of-tech-leadership and workplace trends perspective.
View PDF
ABOUT
Modern Computing Alliance
The Modern Computing Alliance is a group of industry-leading companies united by one common mission: To drive 'silicon-to-cloud' innovation — fueling a differentiated modern computing platform and providing a preferred choice for integrated business solutions.
IT Council sign up